The Difference
We offer extensive Drivers Education Programs that help familiarize drivers of all ages and experience levels to learn how to drive safe and become responsible behind the wheel. Our number one priority as a driving school is to help give our students the knowledge and mind-set to make safe and healthy choices while operating a vehicle.
Convenience
Our school offers a variety of classroom times to help fit your busy schedule. Currently we offer two start times every month for each program. If you have any questions or concerns about how our programs or classes are scheduled please, feel free to call us at 815-716-8122. We would like to work with you to help make this experience and transition as smooth as possible.
Our Staff
Our friendly and professional staff is fully insured, licensed, endorsed, and certified by the Secretary of State. We are available to you Monday through Friday from 1:00pm to 3:00pm at our Rock Falls, IL location 104 ½ East 3rd Street. Walk-ins and appointments are welcome and please feel free to give us a call if you have any questions. We believe in customer service at Brake-Thru Driving School.
Programs Offered
Teenager Driver's Education
Age 15-up who need to take Drivers Education in High School
Receive drivers permit after three (3) weeks of class
Classroom portion completed in one (1) month or four (4) weeks total
Programs Offered
Adult Classroom Instruction Only
Age 18, 19,or 20 who did not complete or take Drivers Education in High School
Complete program in 2 day course( 3 hours each day) or 1 day course (6 hours in one day)
Receive Completion Certificate after class
s
Programs Offered
Adult Driving Instruction Only
Age 21 and up who are looking to improve or progress driving skills
Classroom option- learn or relearn rules of the road
Driving option- progress driving skills with behind the wheel instruction
Classroom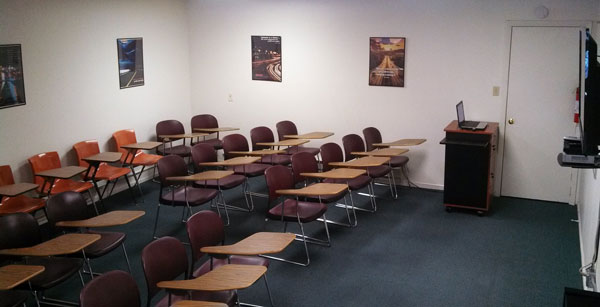 Our classrooms are comfortable, well lit, and designed to give you a great learning experience. We have the technology, and services to help every student succeed at Brake-Thru Driving School.